Welcome to the Astrerix web store!
About Astrerix MC
The Astrerix Minecraft server was founded in October 2021 by a group of close friends which spontaneously had the urge to start a project together. We are dedicated towards making a fair, enjoyable, friendly Minecraft server for all different play styles; PvP, PvE, builders, redstoners, casual & hardcore players, and more.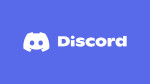 Our community isn't just centered around Minecraft. Join our Discord to join a wider community as well as getting updates, announcements and event notifications for the server. https://discord.astrerix.com

About the Store

The store is available to any player. Feel free to have a browse around the various items and ranks that we have to offer. If you have any questions, please do let a mod know or feel free to ask us on Discord.

Your hard earned cash
The money you spend on this store goes straight back into the server to help further develop its progression to ultimately give you a better experience in the long run. Your money goes towards:
Premium plugins for the server

Server hosting

Future server upgrades

Further development
Please note: We do not accept refunds in any situation, including if you are banned from the server.
RECENT
SylarKG
1x 1x Player Warp Set,1x 5x Legendary Keys
SylarKG
1x 3x Legendary Crate Keys ⠀⠀⠀⠀⠀⠀⠀

EggySaladPot
1x 5x Legendary Keys

EggySaladPot
2x 3x Immortal Crate Keys ⠀⠀⠀⠀⠀⠀⠀⠀⠀⠀
Top Dontator

SylarKG